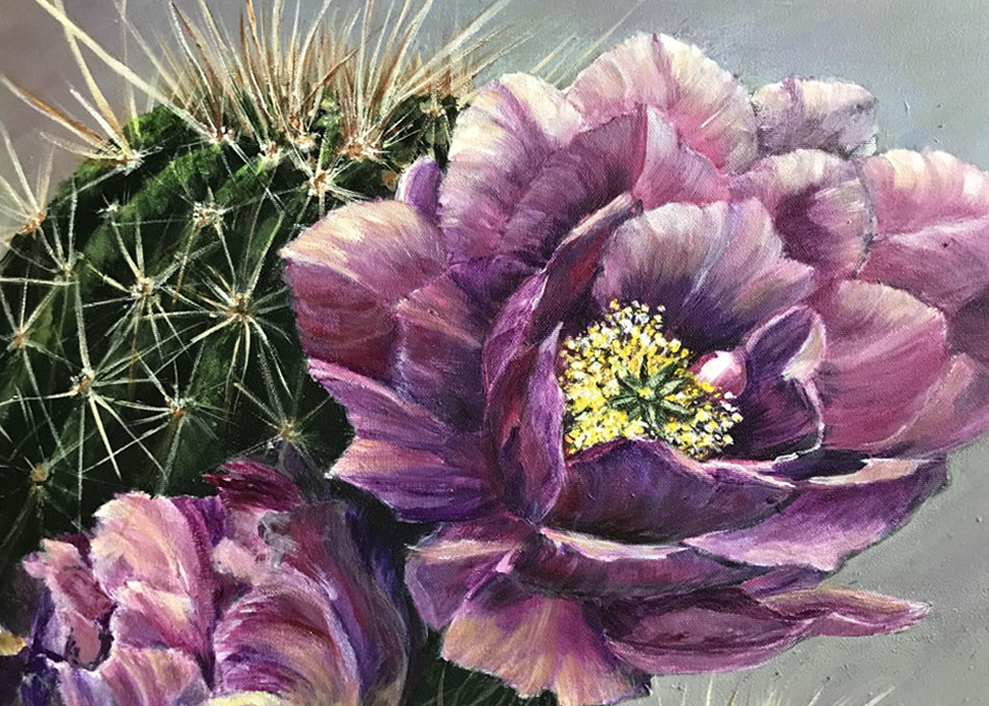 I fell instantly in love with one of Sue Ann's smaller paintings of a purple cactus flower. It is a stunning representation. I feel privileged that I was able to acquire the painting, and honored to title this fresh art. It is really a "Purple Majesty".
Danielle B– art collector – Chandler, Arizona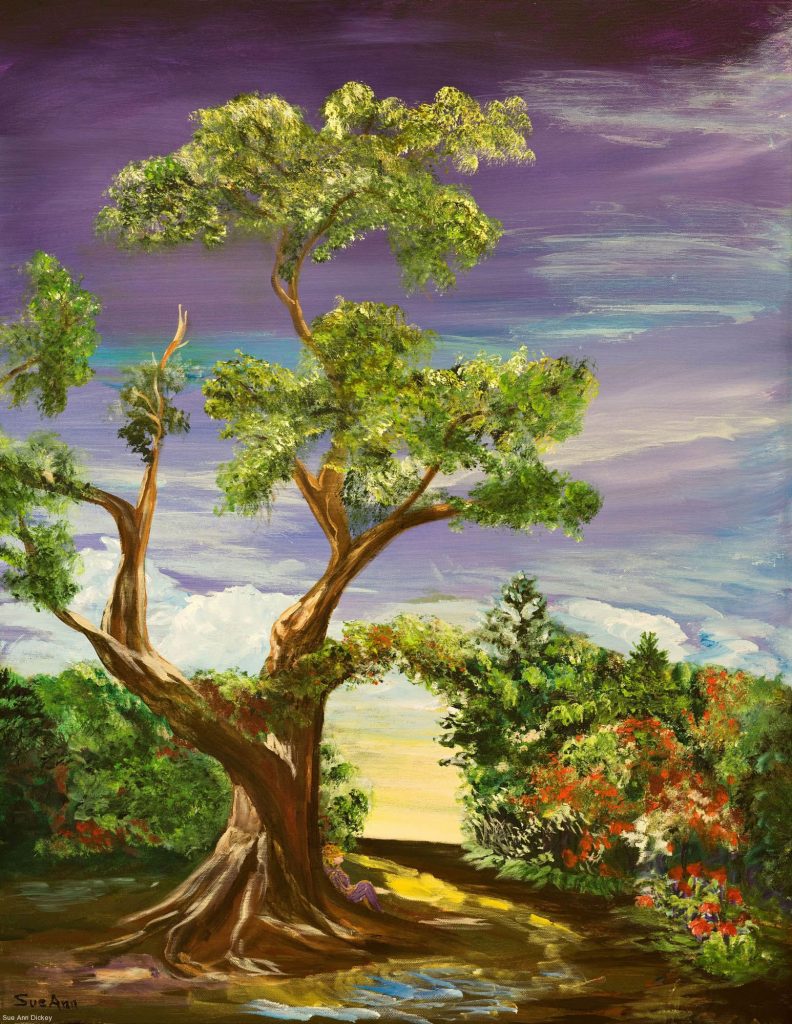 I started collecting Ms. Dickey's work six years ago. Two years ago I commissioned a tree. The result was a convincingly wise tree with a responsive sky. It compels the viewer to feel the relationship, hear the dialogue — a catalyst for transcendence.
I swear that painting reflects my changing moods every day. How does she do that? I believe it's because she has the gift to bridge the concept of art with the concept of life.
One's life is immeasurably enriched with a demonstration of Sue Ann Dickey's ability to capture the emotion of a moment.
Ann B. art collector – Woodland Hills, CA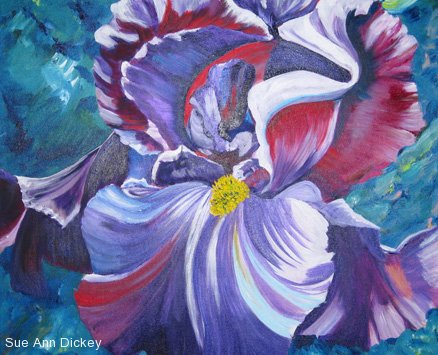 I love the painting I commissioned you to do for my home. It's wild and wonderful with colors of turquoise, purple, red, green, blue and yellow that altogether make an "Iris with Attitude! " It gives an enchanting sense of delight day after day and exceeds my greatest expectation. Your communication with me through each step of the process was an extra plus and the painting was finished on time.
Thank you, Sue. It is a stunning piece of art and you are an exceptional artist.
Jo F, Portland, OR
---
We have two commissioned paintings by Ms. Dickey, which occupy prominent places in our residence. We enjoy Ms. Dickey's bold style, vibrant use of color and her willingness to work closely with clients to achieve an artwork that reflects both the artist's and the client's visions.
Mark and Theresa J, Newport Beach, CA
---
During the past few years, I have had the opportunity to view and purchase one of Sue Ann Dickey's creations. Her ability to deliver such variety of subject matter is phenomenal: serene landscapes, bold abstracts, colorful florals, macro-fauna, and my favorite….breath-taking forest waters. Her vision and technique is uniquely hers. I invite you to browse her current collection or engage her for a commissioned piece. She will satisfy the most discerning taste.
Everett F, Windwise Turbine, LLC